About us
For authentic and traditional India cuisine, you only need to pay a visit to Tandoori Express. We are conveniently located in Queanbeyan, so you can stop by for lunch on the way back to the office, or bring the family out for dinner. We have the tastiest chicken biryani this side of Delhi, along with all of your favorite curries and other Indian dishes. At Tandoori Express, each meal is made fresh to order with the ingredients you would expect. We have a range of items on the menu, so pick up several to please everyone.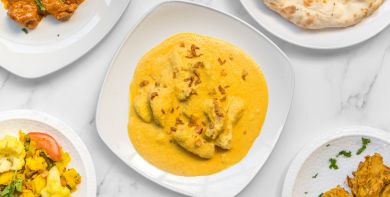 Reviews
Adrian
"Delicious food, great service and arrived hot. A+"
13/01/2020
Pratik
"Sev papdi chat- 6/5 Daal Makhni 6/5 Aloo kulcha 6/5 Biryani 2/5 Biryani felt like it just a fried rice without any spices. Chicken pieces in it were only cooked with no flavours or gravy."
12/01/2020
Martina
"This food is SO amazing!"
1/01/2020
Killian
"Best curry we have ever had!"
17/12/2019